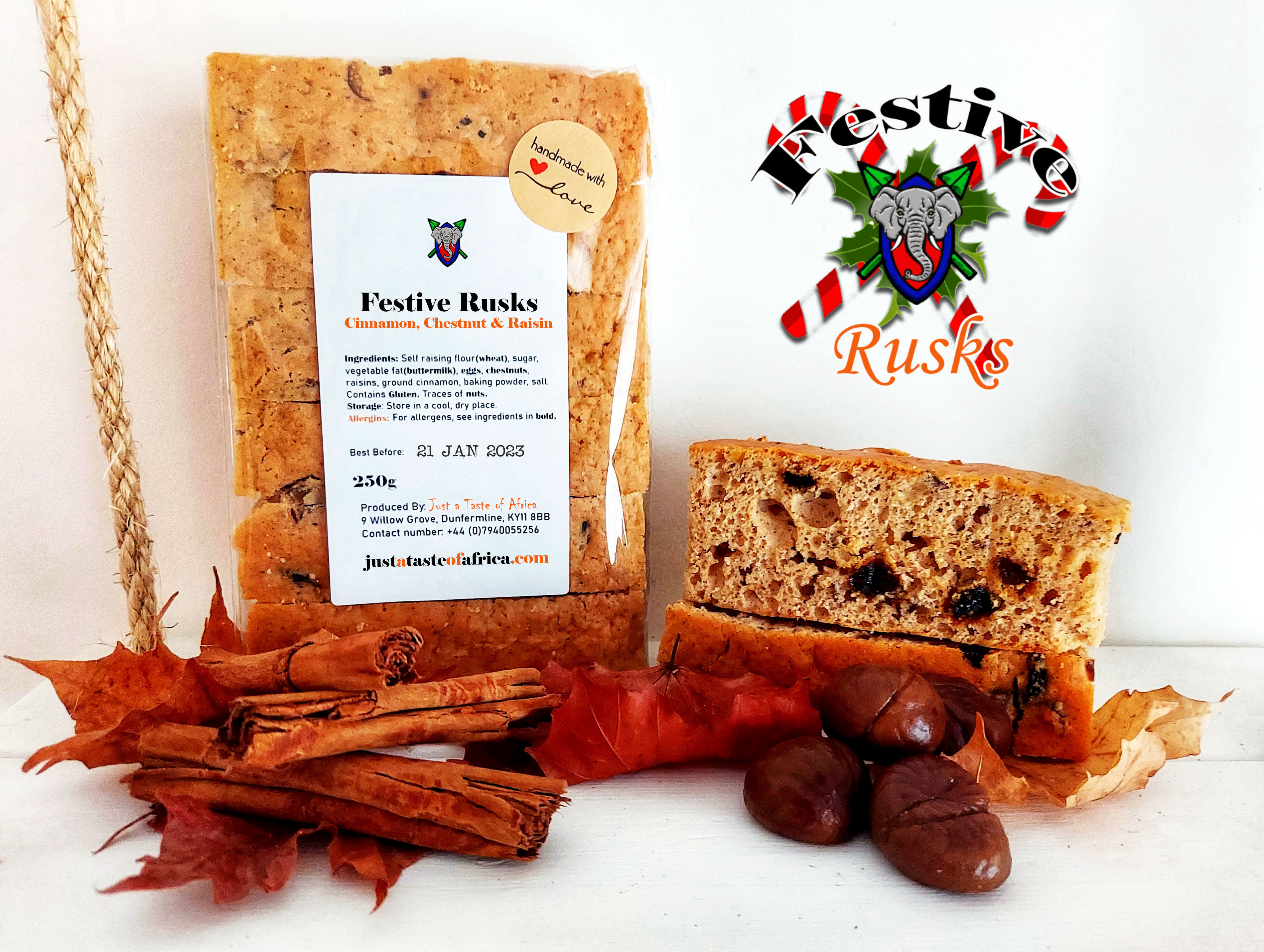 FESTIVE RUSKS
These Cinnamon, Chestnut & Raisin Rusks are the perfect treat for the festive season. They will compliment your cup of coffee or tea on these cold winter mornings.
Packs are £3 each
.
4 for £10!
Our Festive Rusks come in 220g packs (6 Large Rusks per pack).
Please make your selection from the Drop-down menu below.
Contains Gluten. Traces of nuts.