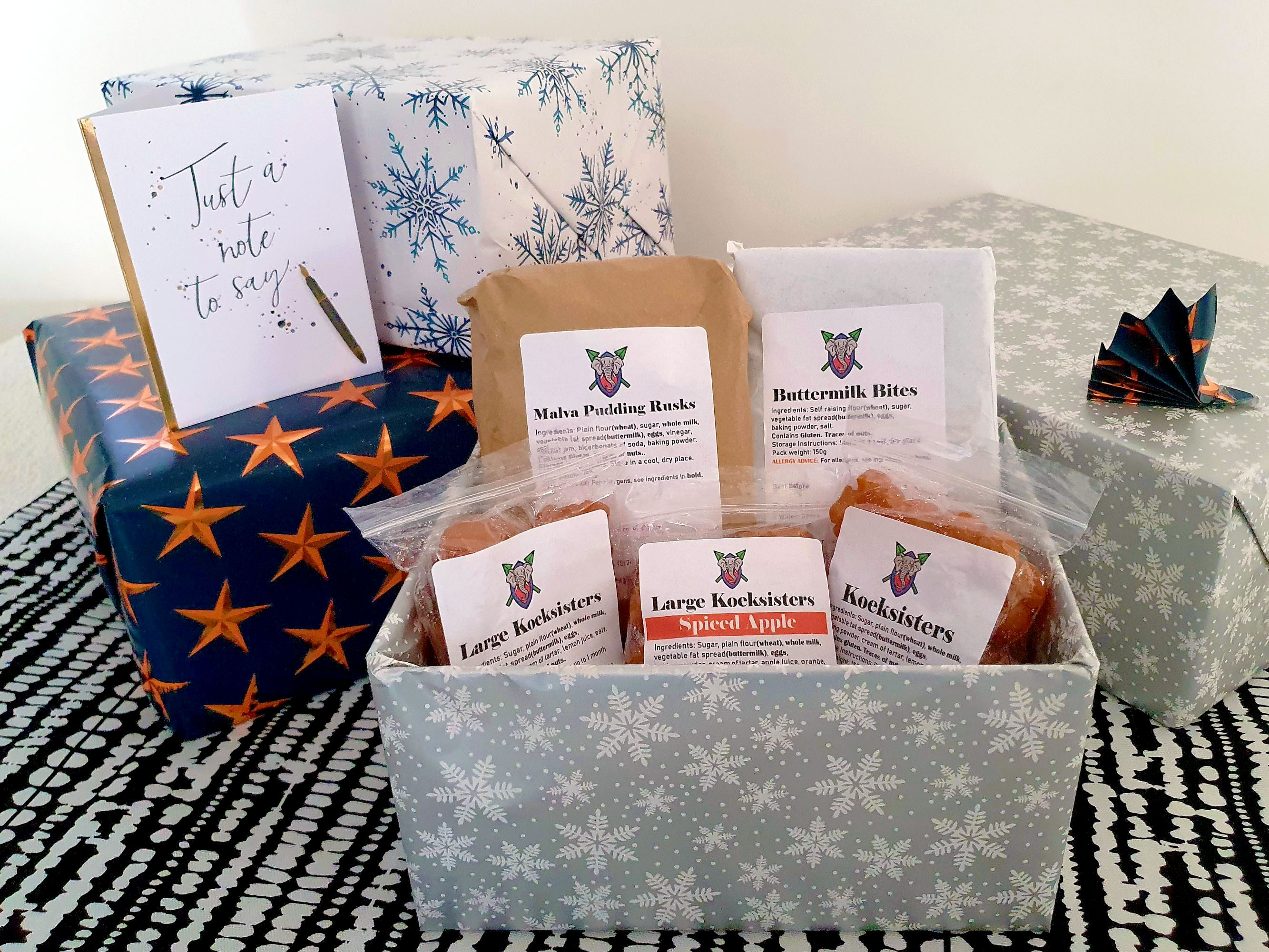 VARIETY BOX (SMALL)
YOUR GIFT BOX WILL INCLUDE:
1 PACK MALVA PUDDING RUSKS
1 PACK BUTTERMILK BITES
1 PACK REGULAR KOEKSISTERS
1 PACK LARGE KOEKSISTERS
1 PACK LARGE KOEKSISTERS
(Spiced Apple Flavour)
100g PACK FLAVOURED SUGAR SYRUP
(Make your choice in the drop-down menu below)
ALSO INCLUDED:
1)
PERSONALISED CARD
2)
GIFT WRAPPED
At checkout please leave your personalised greeting in the order comment box.
Please also specify what wrapping paper you require - Christmas/Birthday/Other.


Contains Gluten. Traces of nuts.