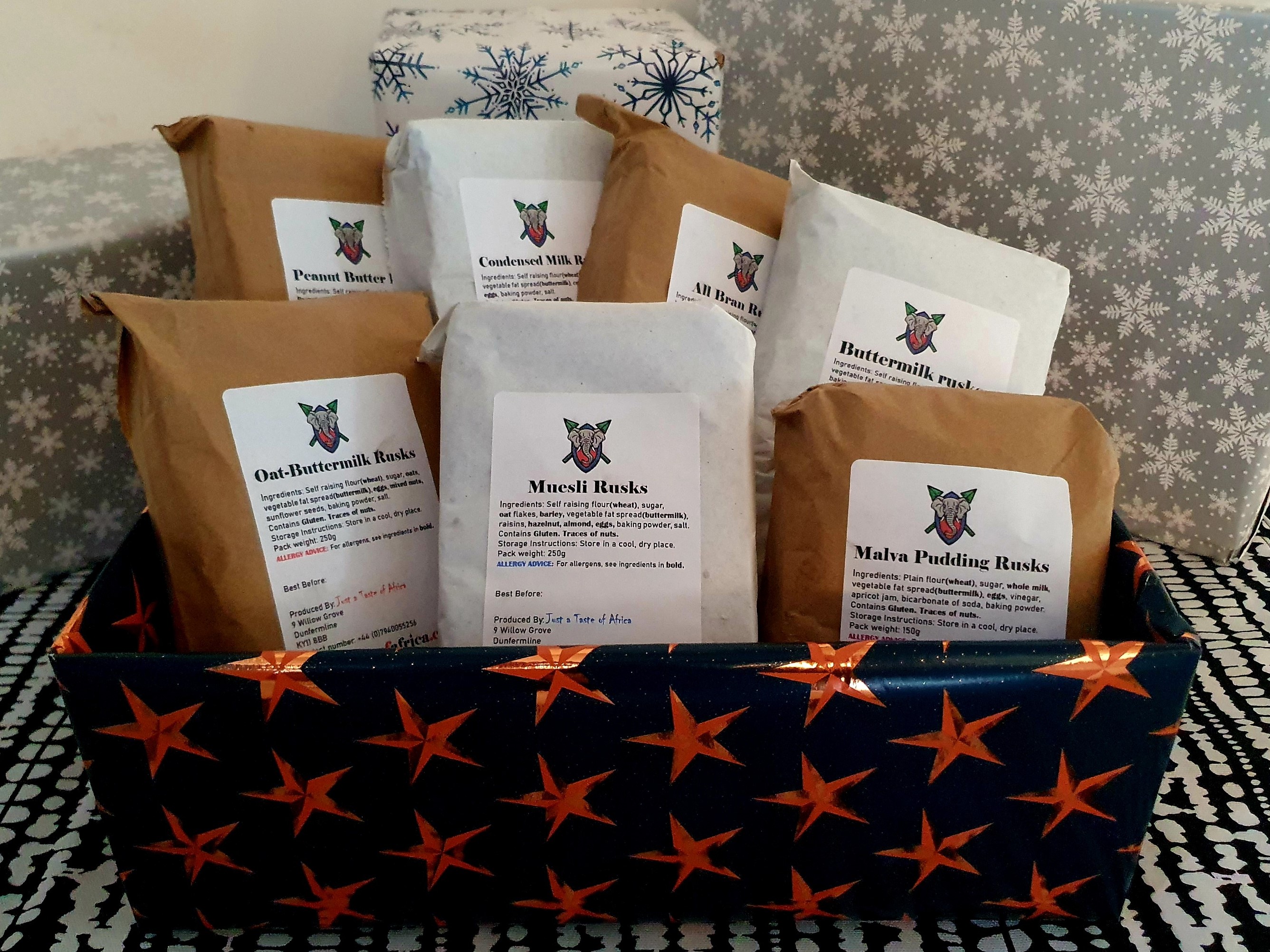 JUST RUSKS (7 PACKS)
YOUR GIFT BOX WILL INCLUDE:
1 PACK BUTTERMILK RUSKS
1 PACK MALVA PUDDING RUSKS
1 PACK CONDENSED MILK RUSKS
1 PACK MUESLI RUSKS
1 PACK ALL BRAN RUSKS
1 PACK OAT-BUTTERMILK RUSKS
1 PACK PEANUT BUTTER RUSKS
ALSO INCLUDED:
1)
PERSONALISED CARD
2)
GIFT WRAPPED
At checkout please leave your personalised greeting in the order comment box.
Please also specify what wrapping paper you require - Christmas/Birthday/Other.


Contains Gluten. Traces of nuts.