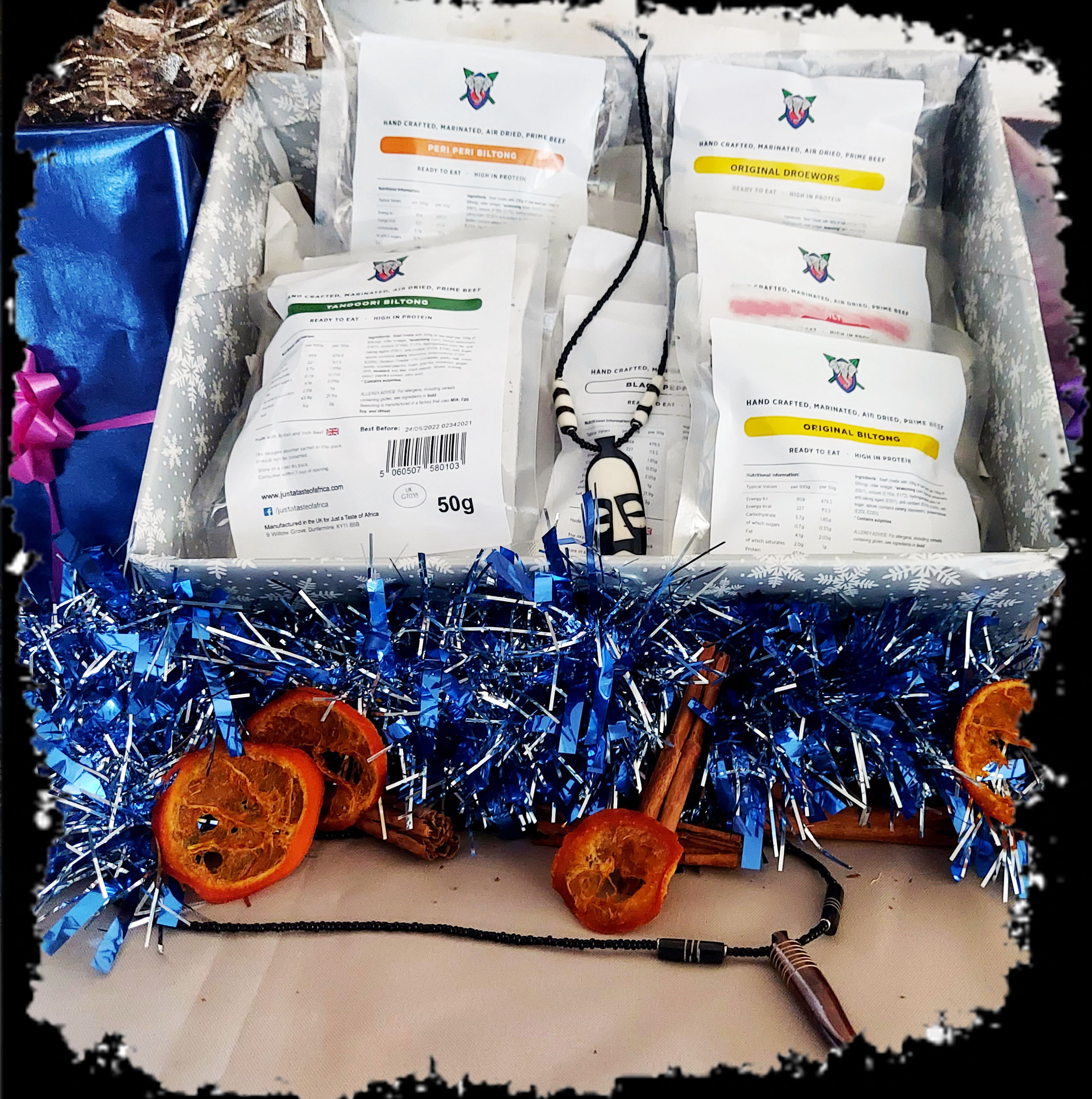 Meat & Bone Gift Box (For him)
£25.00
We are delighted to offer our South African Gift Box, designed & in mind for the man of the house!

Food really is the way to your man's heart, so why not give him a taste to remember.
His Gift Box will include:
8 packs of our delicious, flavoured Biltong (50g each)
2 packs of our Original Droewors (50g each)
1 African Bone Necklace. Hand made from polished cow bone.
Also Included:

1) Personalised Greeting Card
2) Gift Wrapped

At checkout please leave your personalised greeting in the order comment box.

Contains Gluten. Traces of nuts.