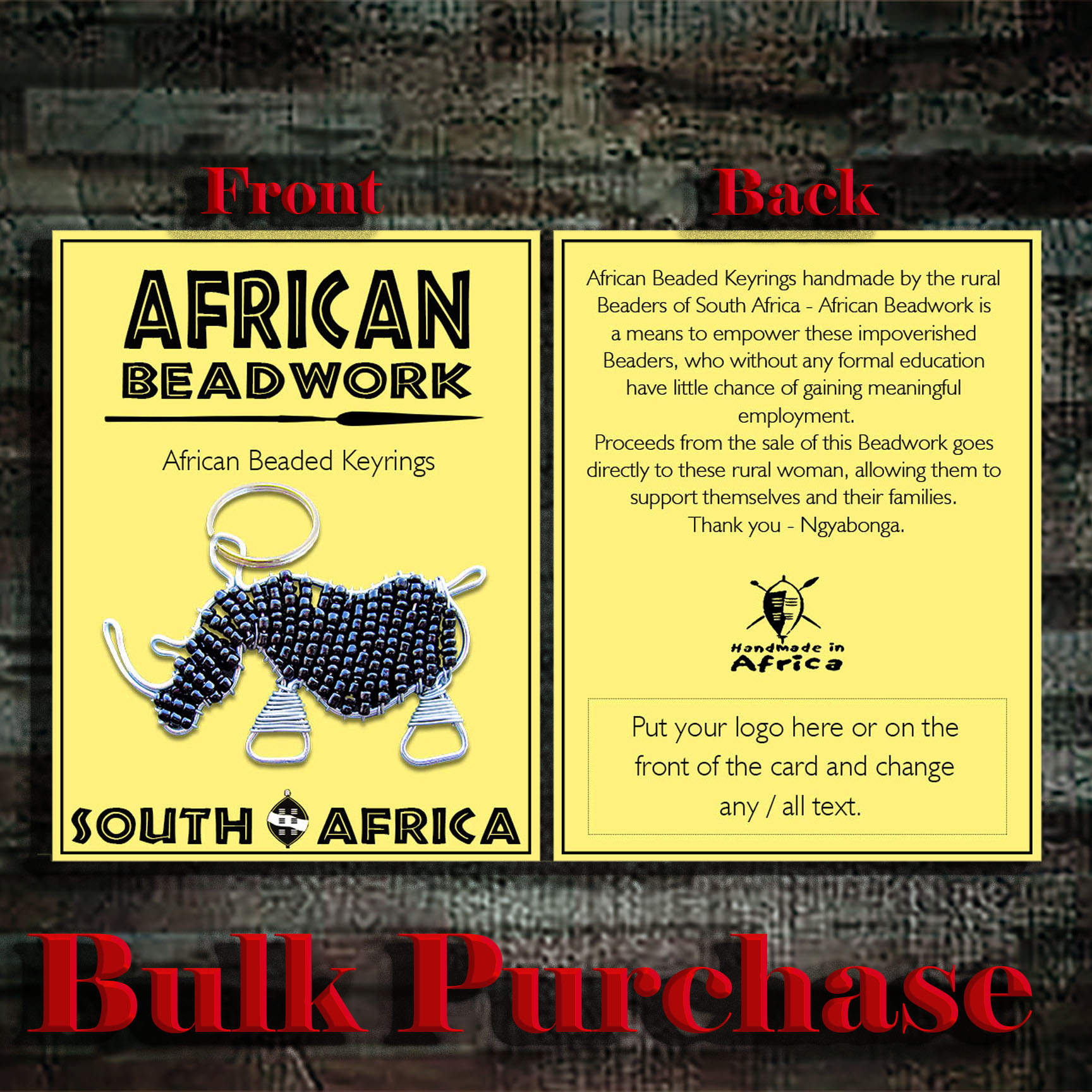 Y4 African Beaded Keyrings Carded (Bulk Purchase)
£0.50
Keyring Packaging - Fits all beaded keyrings in this category. Front and back view as shown. Enclosed in a cellophane pouch. All wording and logo's can be changed to include your company logo. Ideal for African Corporate Gifts. NB! KEY RING NOT INCLUDED.
£0.50 per unit. Minimum order of 50 units apply to each item in this category.This item is pre-order only. Please allow at least 21 days for delivery.
Carded packaging must be ordered separately - if you do not order packaging you will receive unpackaged keyrings.
Size: (W)8.5cm x (H)11cm. Weight: 5g
For more information or to discuss purchase, please send an email to
justatasteofafrica@outlook.com
or call
+44 (0)7940055256
.