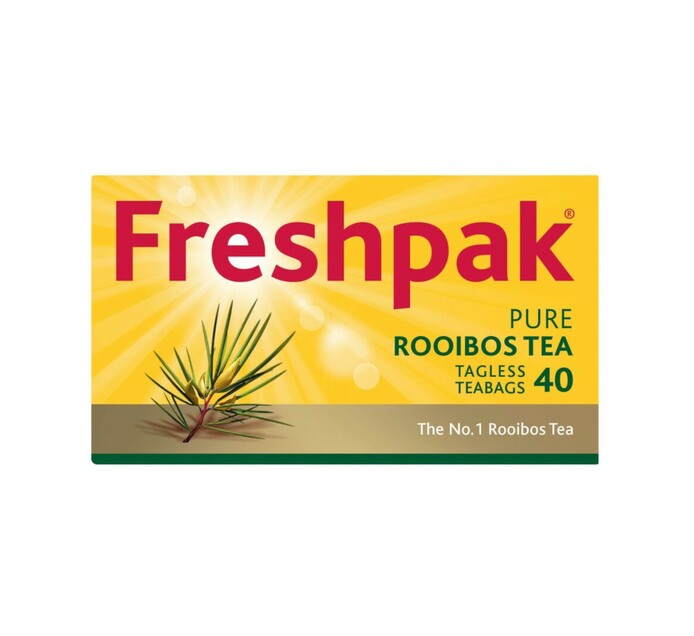 FreshPak Rooibos Tea 40 Tagless TeaBags Box
£4.00
The number 1 RooiBos Tea.

South Africa's best-selling Rooibos tea, Freshpak is a proudly South African success story.
Rooibos is naturally caffeine-free and serves as a rich, natural source of anti-oxidants. it's also a wonderfully healthy and tasty beverage for children, and it can be served both hot or cold.
40 Tagless TeaBags