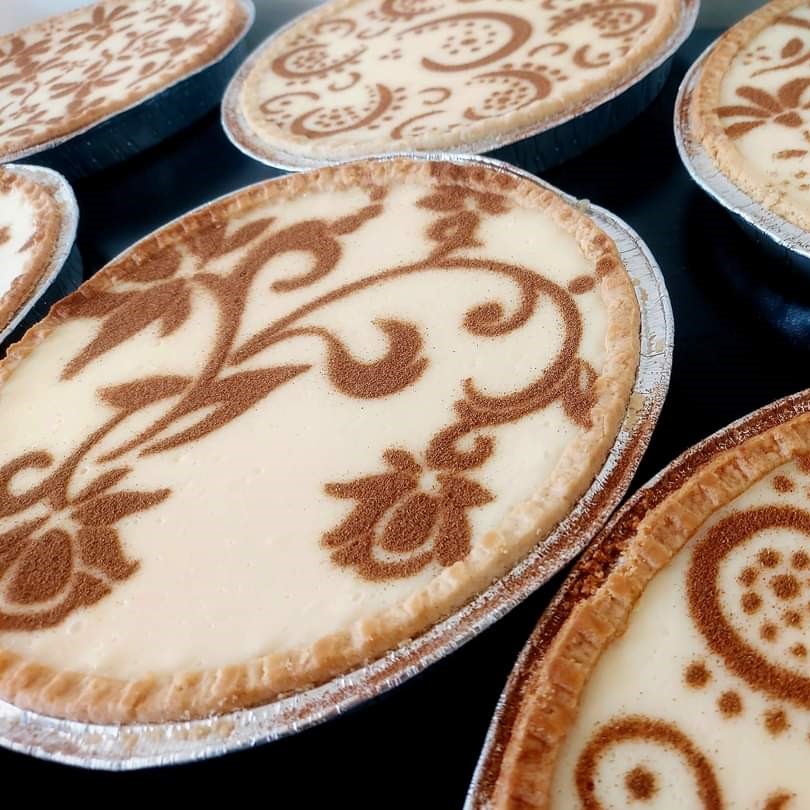 COLLECTION ONLY


Good ol' melktert: The Afrikaans name for 'milk tart'
A classic South African dessert consisting of a sweet pastry crust that is light and flakey. It is made to be served as an open crust filled with a mild & creamy custard of milk, condensed milk, sugar, eggs & vanilla extract. This mix is then set in a 20cm round pie tin and dusted with cinnamon.
As these milktarts are made to order, please allow at least 1-2 days for collection.
As soon as your order is received, someone will be in touch to arrange a suitable day & time for collection.