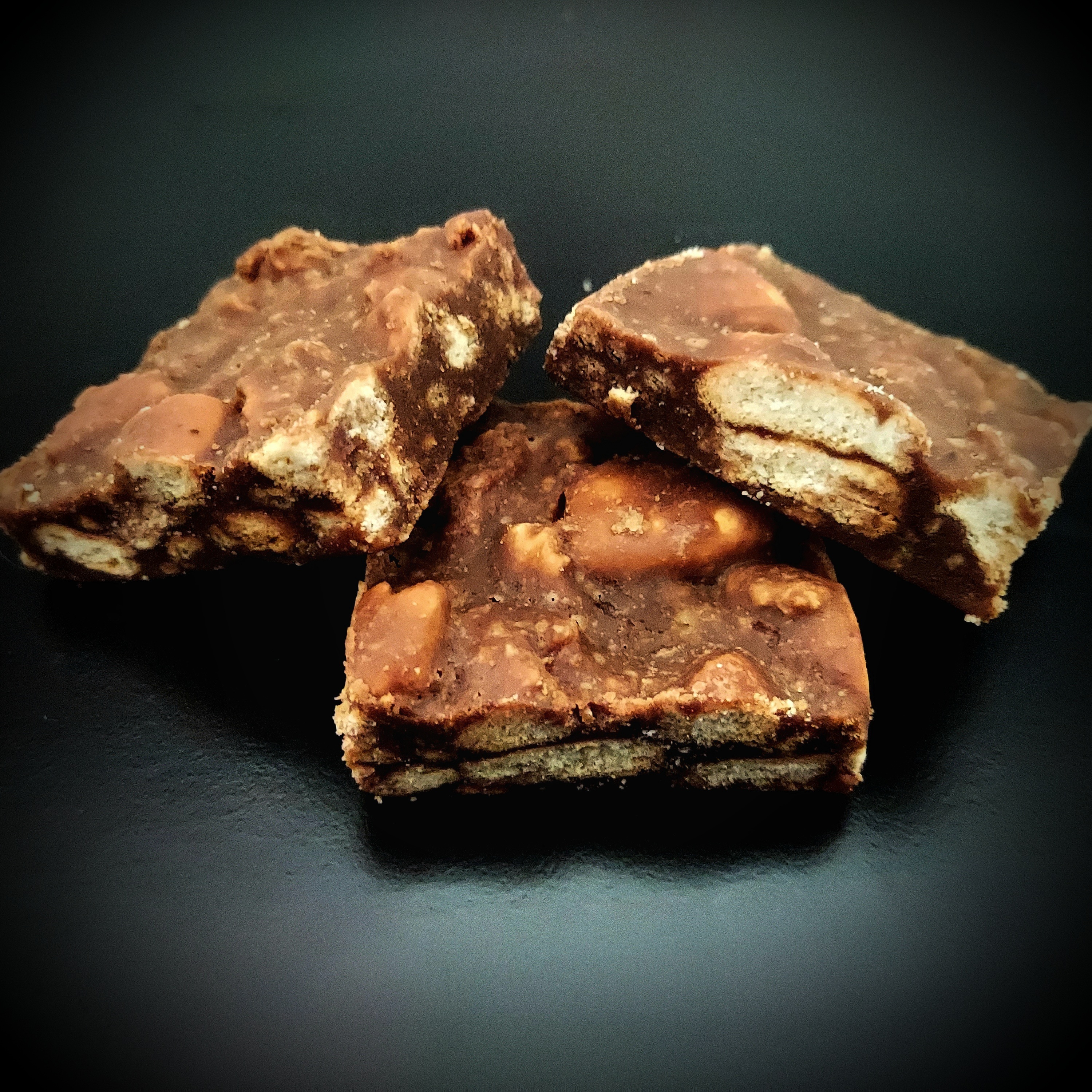 Marie Biscuit Chocolate Squares
£2.00
These chocolate biscuit squares are a little slice of heaven!
Any South African will remember these being made growing up. With ingredients like unsalted butter, organic cocoa powder, icing sugar and Marie biscuits you just can't go wrong.
Due to the high content of sugar with beaten eggs added to the mix, these chocolate squares are super rich & incredibly addictive.
Packs consist of 4 squares.
Contains traces of nuts.