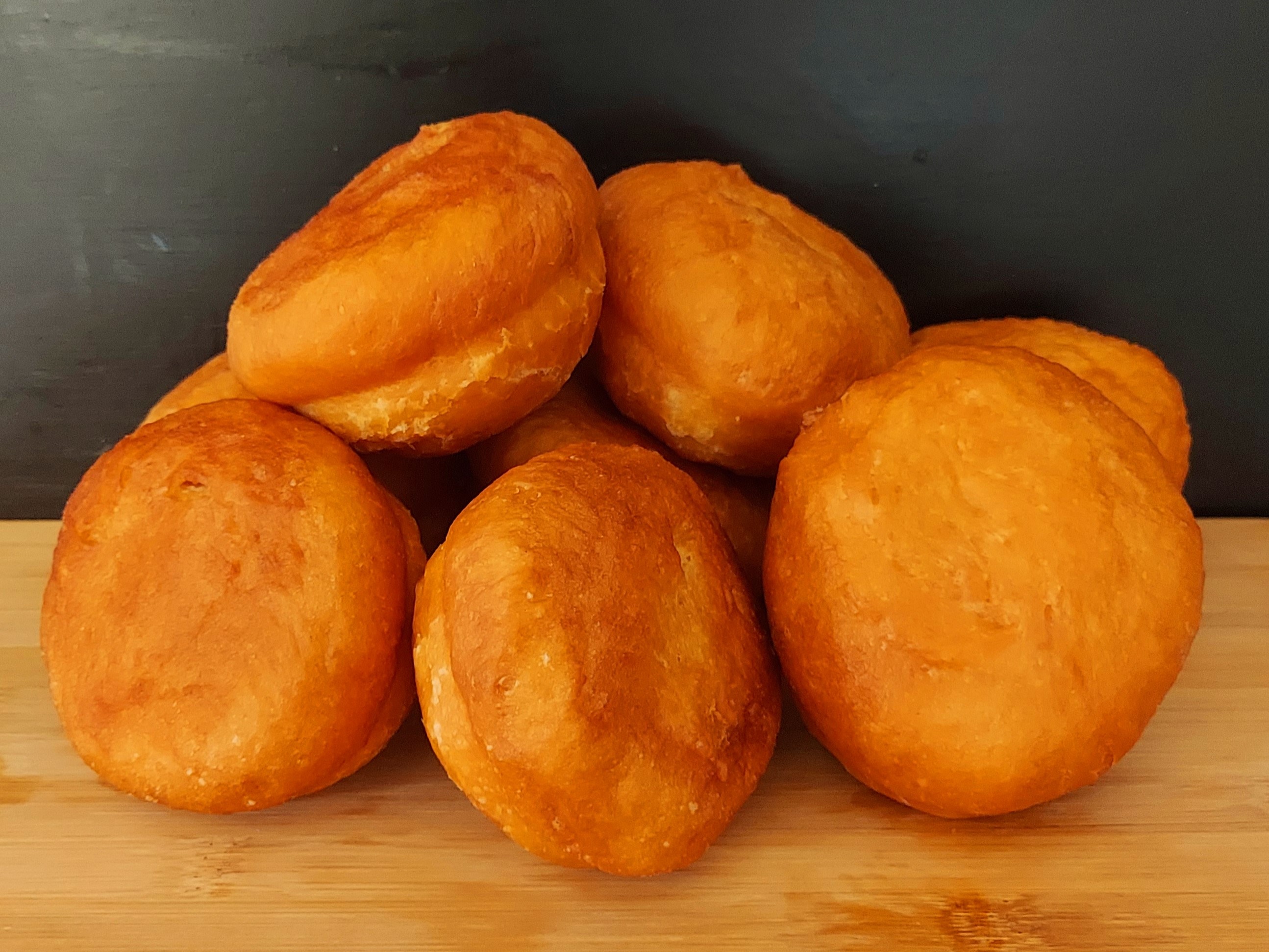 When reheated correctly, these tasty vetkoek have a crispy outside and a fluffy interior.
Can be microwaved for a few seconds to warm. If microwaved to long the Vetkoek will become chewy.
We recommend reheating in the oven at 180°c (170°c Fan) for 7 minutes.
These Vetkoek weigh 50g and are the perfect savoury snack for any gathering.
The more you order, the cheaper they get! Please make your selection from the drop-down menu below.
Contains Gluten. Traces of nuts.