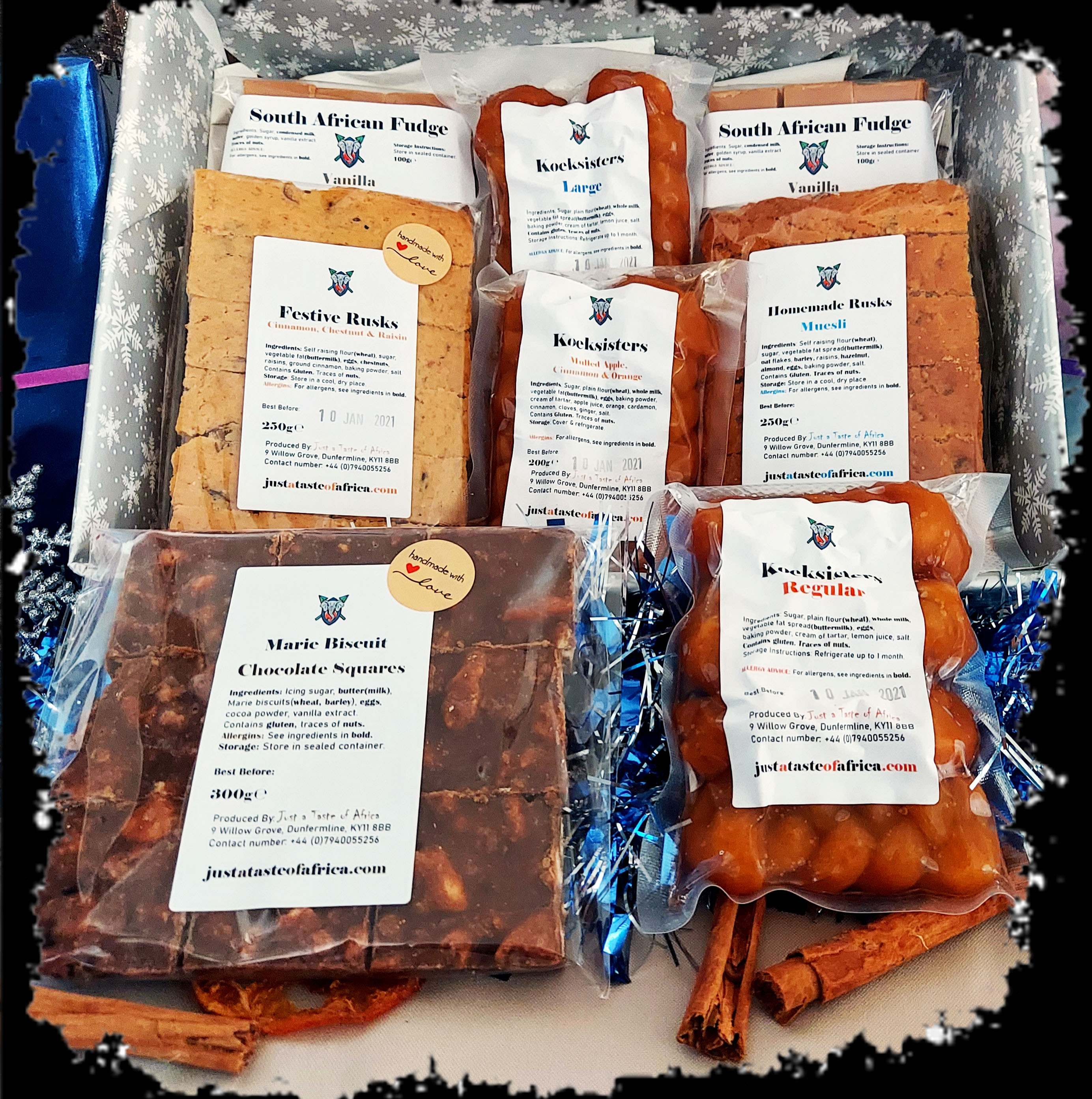 Variety Gift Box (Large)
£22.00
Variety Gift Box (Large)
Your Gift Box will include:

2 Packs Flavoured Rusks
4 Regular Koeksisters
4 Large Koeksisters
2 Packs Vanilla Fudge (12 pieces)
1 Pack Marie Biscuit Chocolate Squares (9 pieces)

Also Included:
1)
Personalised Greeting Card
2) Gift Wrapped
At checkout please leave your personalised greeting in the order comment box.
Contains Gluten. Traces of nuts.